While watching this weeks lecture on the current state of liquid labour, I remembered a meme that I saw last year where it stated that Facebook creates no content but is the most popular media site, and it all finally clicked.
I always wondered how it was possible for Facebook to be the largest media company while creating no content.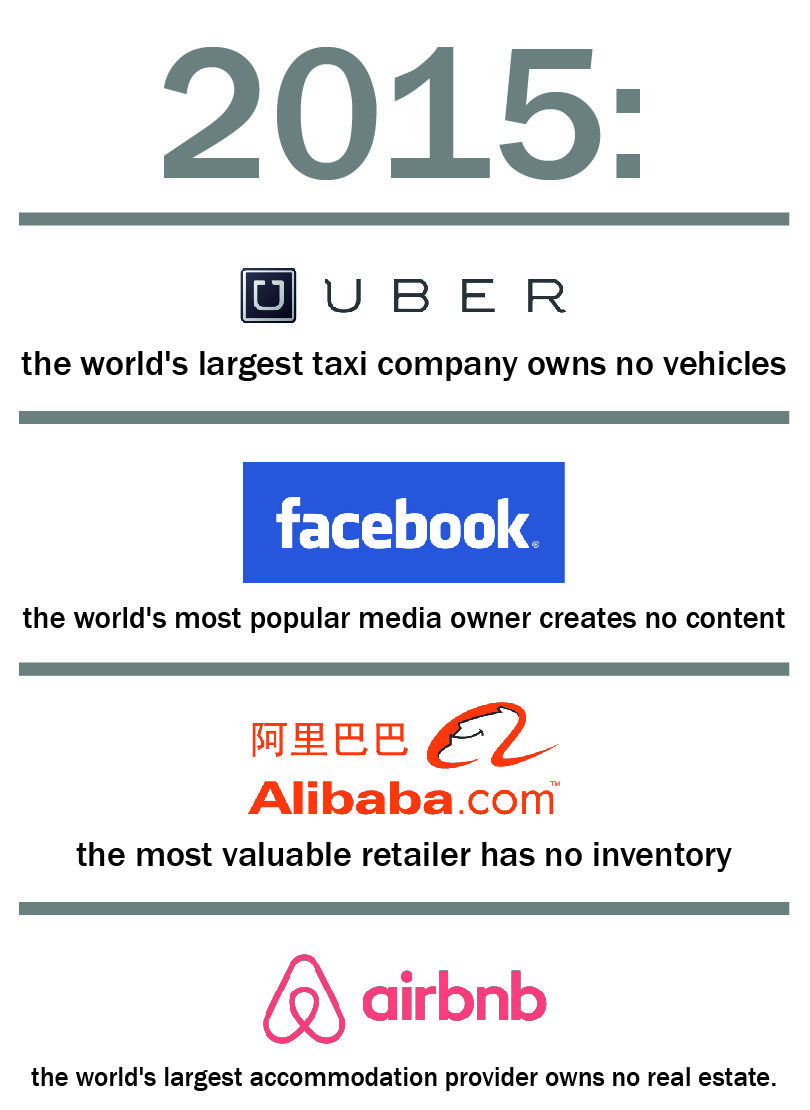 Image credit: muchomove.com
Facebook relies on its users to become media workers and use the social media site as a personal information space where our interactions continue the information flow.
We do more than simply use the social media site, we subconsciously sort through the information that shows up on our news feed. Ted mentioned that we no longer preform work duties as a part of an assembly line, but I feel like we still do, in some form.
We–as users– are simultaneously sorting through information, adding things as we go, getting rid of faulty items, like we would in an assembly line. Except, we no longer have a physical place to do this, the work that we carry out as users is performed in this non-space of the cyberspace.
This new mode of work creates new interactions of hybersociability that allow for information to flow continuously.
Mark Deuze defines this as the ability to rebuild structures of sociability from the ground up to enhance our individualised network. This means that we use this form of work to make sense of the world, history and culture by highlighting elements of importance.
So when we think we have some time to ourselves, we're actually all working around the clock to keep this well-oiled machine up and running.
References:
Deuze, M 2005, 'Liquid Journalism', International Communication Association &American Political Science Association, Vol. 16, no. 1 <http://www.jour.unr.edu/pcr/1601_2005_winter/roundtable_Deuze.htm&gt;
Deuze, M 2006, 'Liquid Life, Convergence culture and Media Work', Indiana Univeristy